5 Ways to Reduce Holiday Stress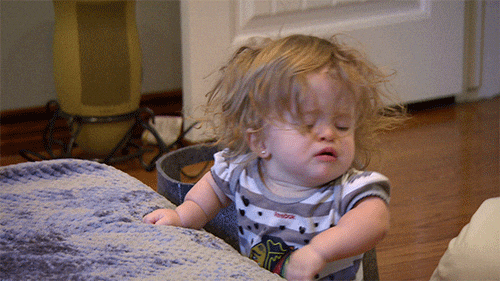 Who feels like this during the holiday season? Exhausted. Overwhelmed. Hangry (hungry and angry?) Of course this isn't how we plan on feeling during the holidays but more often than not we end up this way.
What's your self-care plan to avoid the madness that seems to ensue around the holidays? So often self-care is viewed as glamorous and expensive. And while attending a day-spa is a wonderful way to relax, it isn't a sustainable source of self-care. And, in case you were wondering, self-care isn't selfish.
We often feel self-care is out of reach. In fact, self-care is accessible to all of us. Everyday. Somedays we may have a big chunk of time for self-care. Other days, only minutes. Either way, self-care comes in so many different forms and the basic definition is showing ourselves the same care and concern that we show to those nearest and dearest to us.
Getting quality sleep, leaving the job at the office, eating healthy, learning to listen to our bodies and minds when are pushing ourselves too hard, no longer saying YES when we really mean NO. Self-care is so important and is synonymous with loving yourself. One thing for sure that I have realized, when I am not taking care of myself, I am not showing up as my best self for others.
During the holiday season, self-care is more important than ever. Things can get very overwhelming, chaotic and stressful. Instead of a time spent on gratitude, sharing, and the holiday spirit we can get caught up feeling exhausted, resentful and unsettled.
Below are five ways to help you stay on track during this holiday season. This can be the ultimate gift for you…
1. Put yourself at the top of your to-do list
There is a reason this is number one on the list. Remember, if you're not your best for yourself, you don't be at your best to help others. When I'm not at my best because I'm overworking, I've taken on too many tasks or haven't gotten any sleep (or all three) I can guarantee that I won't be of good use to anyone, let alone be a good Life Coach.
Here is a prime example of putting yourself a the top of your to-do list… Don't volunteer for yet another thing during the holidays. This isn't selfish. This is about there only being so many hours during the day and adding one more thing to your day. So what suffers? Your sleep? Your exercise time? Meaningful time with your family? Your hobby time? Your meditation/journaling/quiet time? At the end of the day, the thing that suffers is you. Burnout. Resentment. Frustration. Health. Sleep.
2. Taking time to express gratitude
This is a pretty close tie with #1. I find that instantly my mood and energy shift when I bring into focus those things for which I am grateful. It's easy for the negative loop in our minds to replay over and over. And that energy keeps us in negative space where we don't even see or allow the good things to show up. It keeps us in the victim and blaming role.
Whenever I stop, reflect, and look for all the good in my life, I feel SO much better. Gratitude lists are a regular practice of mine. I write what I am grateful for down in the morning in my journal – making sure the list is different than yesterdays. At night, I mentally list those things that brought me gratitude. It also helps me to refocus on happiness and compassion, instead of on stress and mishaps.
3. Recognize you can't do it all – and be okay with it
This is a lesson I'm still learning, that is so crucial for the holiday season but is true for everyday of the year. It's as if when November starts, our to do lists become a mile long, and we become completely overloaded with activities. Thanksgiving this! Holiday shopping this! Holiday party here, there in between several holiday events. It can become overwhelming. Enlist help – trust me.
We all deserve to enjoy it. It's also a great time to hang out with family and friends while they help you out, bringing you closer together and allowing you to relax, since the burden doesn't all rest on your shoulders. Easy ways you can get help during the holiday season are:
Allow the store to gift wrap your gifts

Bake some cookies and invite over friends and family to help with decorations

Have a potluck instead of trying to make everything yourself for the holiday party

Remember – it doesn't have to be perfect. At the end of the day it's about quality time with your friends and loved ones. Not how well your house is decorated, or how many presents you bought.
4. Take at least a day just for yourself
I already heard you say "I CAN"T DO THAT!" With all the hustle and bustle, some time to breathe and be alone is crucial and we shouldn't feel guilty for taking this time. This doesn't mean locking your family members in a closet, or yourself for that matter! Instead, it's telling everyone that you need some much needed, well-deserved time to yourself.
Go for a walk, read your favorite book, a lunch or movie alone, anything that allows you to just enjoy some me time and relax, without anyone demanding anything from you. Pick up your favorite hobby that you've meaning to get back to – rediscover something you used to love. Notice if doing something along for an extended period of time makes you feel anxious. It may be because we are so caught up in distractions, in the busy-ness of like, that we have forgotten what it's like to be alone again.
And if you can't get a full day in, no worries. Dedicate even a few hours to yourself. You'll feel recharged again.
5. Don't get caught up in the holiday madness
It's so easy to get caught up in the madness of the holidays that we actually forget to enjoy the holidays! I hear parents say "I want to make it perfect for my kids/family!" And then proceed to lose their minds and forget these holidays are about connection, family and friends. If we lose our sh*t in line at the store because the perfect present (or whatever it is) isn't available anymore – I don't think that's the spirit of the holidays! There are everyday, preventative tools we can use to stay in the right mind – meditation, yoga and breakfast are key for me. If I start my day off right, everything else seems to flow just a little bit easier.
Hopefully some of these tips resonated with you, or maybe you have some of your own that have worked in the past. Planning your self-care now – knowing what is your "go to" when you are starting to feeling the stress of the holidays and taking the time for your self-care, is key to not getting overwhelmed and burned out. Think about making a list for your self-care routine today. Cup of tea. Favorite music. Guided meditation. Walking the dog. When you know what works for you, it's easier to implement it during the times you need it the most.
Nikki is a certified life coach and meditation and is the co-author of the forthcoming book The Recipe for Success with best-selling author Jack Canfield, where she focuses on self-care and wellbeing. She is also a workplace wellness expert. For more information on Nikki and her services, visit her website at www.nikkibuckstead.com